The Fives Dive Center
Are you ready to dive deep into the Mexican Caribbean?
Then you are in the right spot.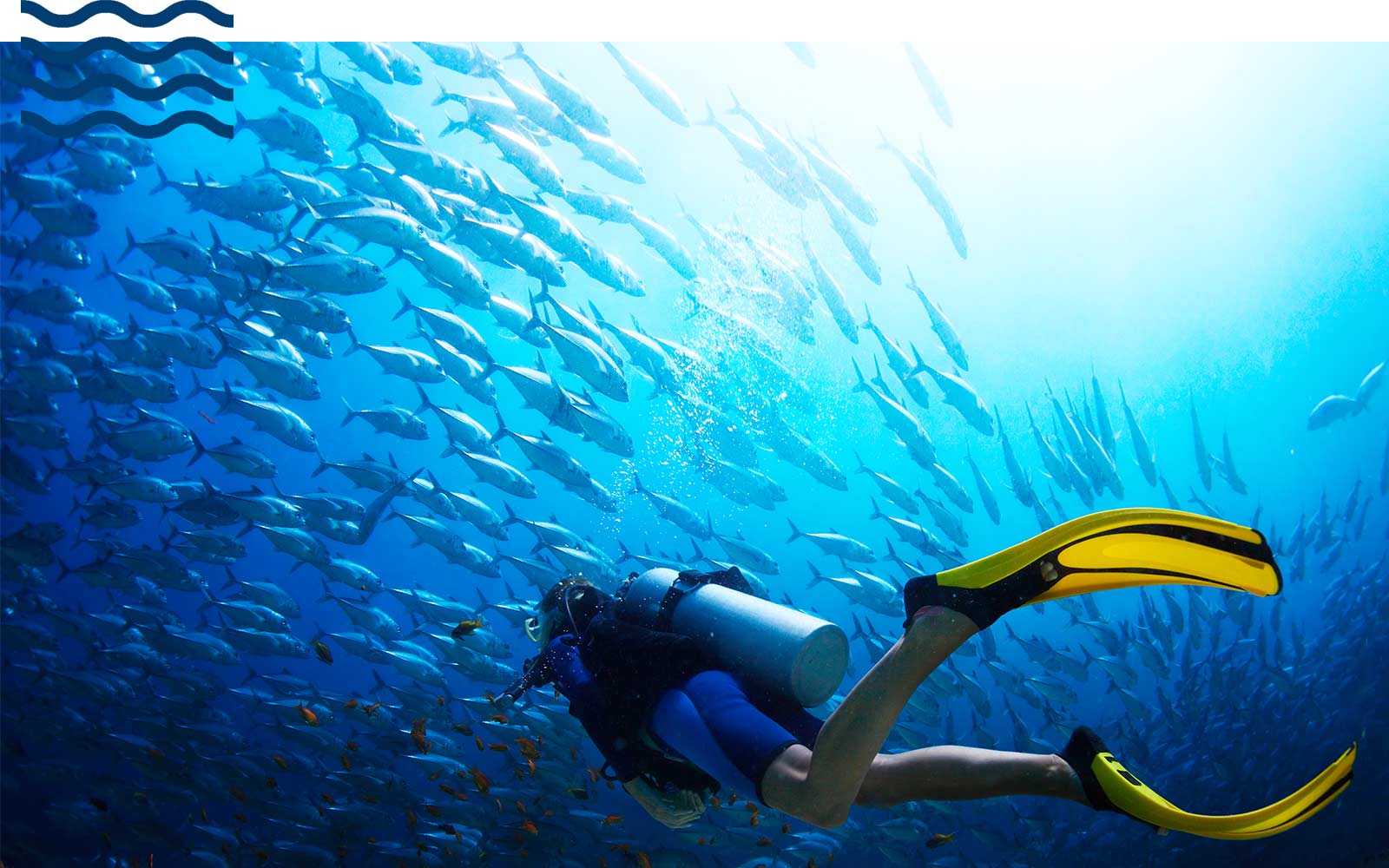 Who are we?
We are a diving school that was formed to provide you with the most complete diving experience in the Riviera Maya, combining the vast life of the second-longest barrier reef in the world with the mysterious waters of the Mayan underworld known as Cenotes.
There are courses for all levels from beginners to experts all SSI certified.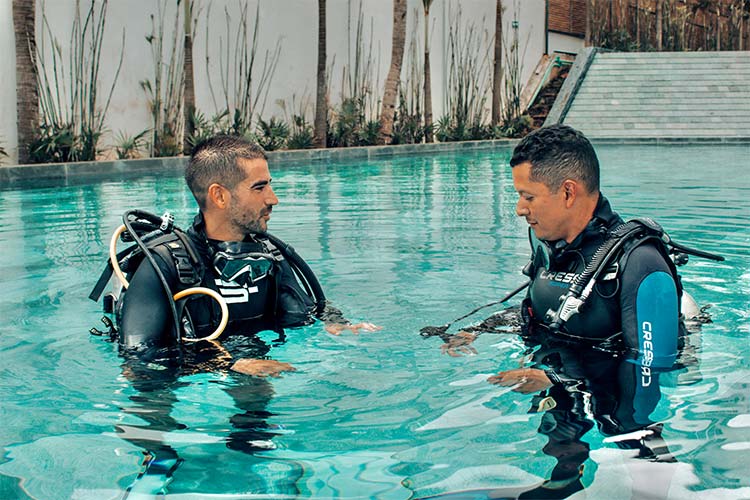 With our program, you will review basic diving skills and techniques, making it possible to dive safely and comfortably. It will take less than an hour to refresh the theory and to practice basic protocols in order to prepare for two immersions.
You will feel the sensation of scuba diving for the first time with our instructors where we will dive at a maximum depth of 40 feet. The program begins with a class on theory followed by a practicum in the pool to prepare you for two dives. The Fives Dives center will then provide you with a certificate valid for 6 months, allowing you to dive alongside a certified divemaster at a maximum depth of 40 feet.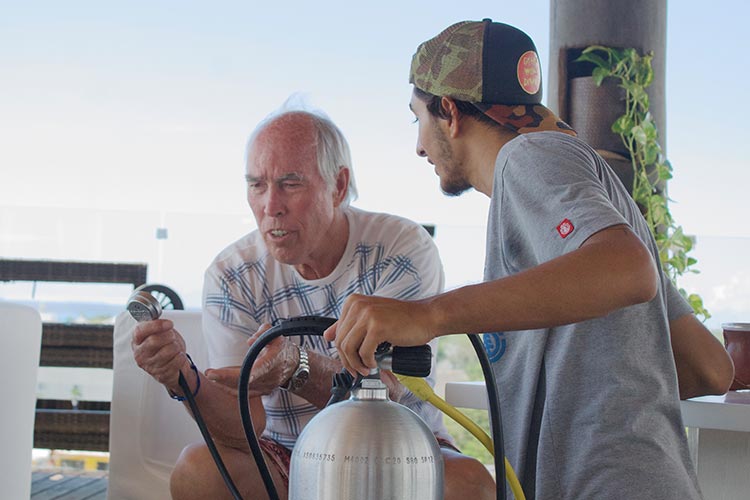 Open Water Dive
2-3 days, depending on your availability
Are you ready to dive at a depth of 60 feet? With this universally recognized certification, you will be able to dive alongside divers with Open Water certifications for life.
This course includes two classes of theory along with digital materials, two practice sessions in confined waters, and 4 immersions in the open water.
Advances Adventure
3 days
This course will enable you to dive 90 feet deep or choose between a variety of specialties to maximize your diving knowledge and skills.
There are three mandatory specialties and two will be chosen by you. This course includes 6 dives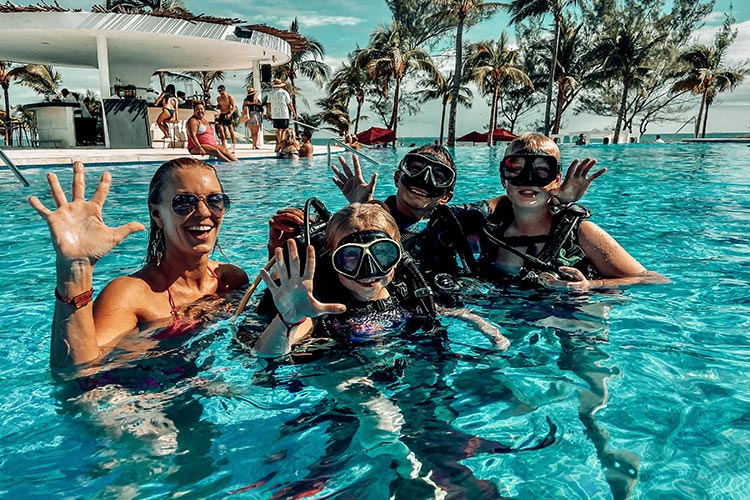 Specialties
One or two days
Choose between several advanced dive skills to enrich your knowledge and skills.
Packages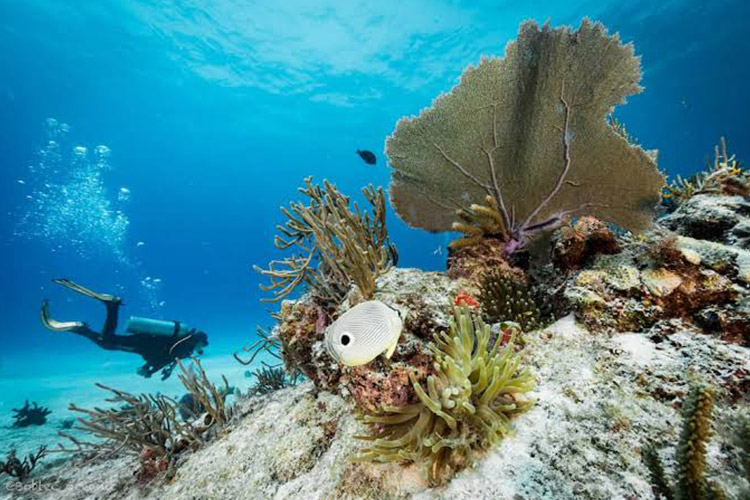 Playa del Carmen reefs
Duration: 4/5 hours
This is an option for all levels. Within a 10 minute boat ride from the shore, you will dive through beautiful shallow reefs alongside turtles, stingrays, nurse sharks and moray eels . Then, if you are up for the adventure and want to dive deeper, come join us on a remarkable Wreck or Bull shark dive.
We offer dives in the morning, starting at 7:30am until 12pm, or afternoon dives, starting at 12.30pm until 4pm. Book the one that fits best for you.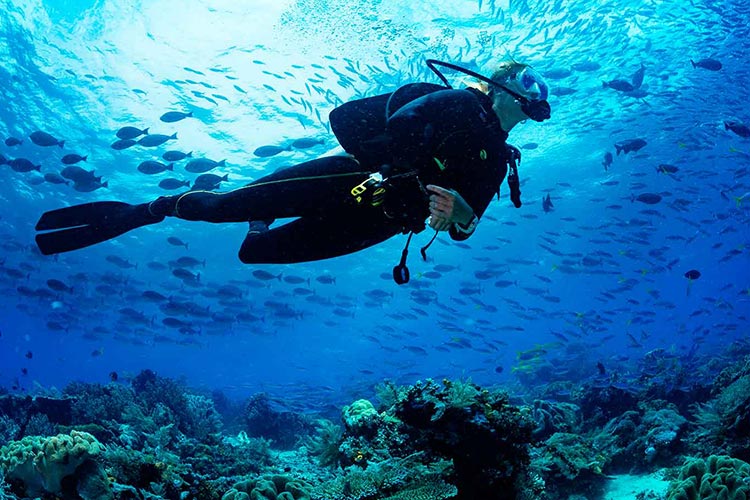 Cozumel reefs
Duration: 5/6 hours
The sunny island of Cozumel has some of the best dive sites in the world. From deep wall dives, to shallow reef dives, and even a shipwreck, Cozumel is in the top 10 destinations for advanced divers. With a mid-strong current, you will feel the sensation of flying in a zero gravity environment. Also, the Cozumel Reefs National Marine Park is home to 26 coral species and 500 species of fish; one of them, endemic to the island, the famous Splendid ToadFish.
In addition, you may see Eagle rays swimming through the sorroundings from November to March, and we can assure you will want to dance with them. Cozumel dives begin at 8hs -14hs.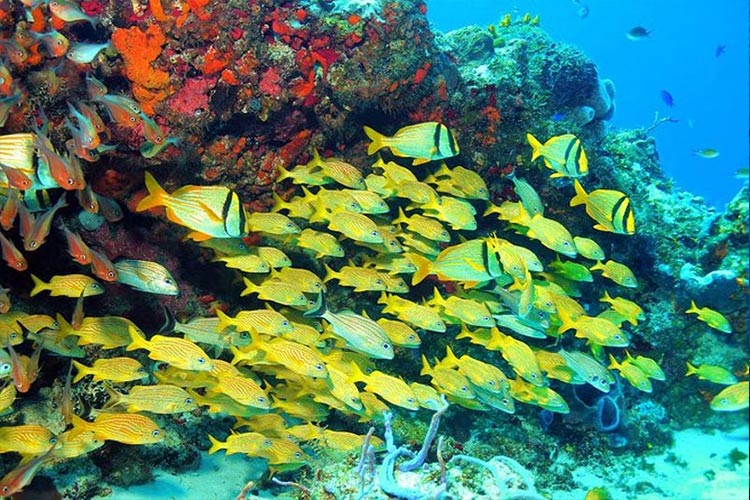 APuerto Morelos reefs
Duration: 4/5 hours
Puerto Morelos is another top destination for scuba divers. You will feel the warm reggae vibes of RoMarley Beach House once you get to the beach, where we will be waiting for you on th boat.
We will set up the equipment and get ready to immerse in the Puerto Morelos Reefs National Park, where schools of Eagle rays and Barracudas will swim right in front of you. Just 5 minutes away from the shore, the shallow and deep reefs are full of marine life and beautiful colors.
Cenotes
Duration: 5/7 hours
Come up to discover the amazing Xibalba, the Mayan Underworld. There are more than 6000 Cenotes in the Riviera Maya, cenotes are caverns filled with crystal clear water, and connected by underground rivers systems. The cenotes are full of Karstic Stone like formatins, stalactites, and stalagmites that are millions of years old.
Beams of sunlight enter the cenote penetrating the cavern area creating a majestic light show, and an amazing visibility that gives you the illusion that you are floating in the air. This is an unbelievable experience!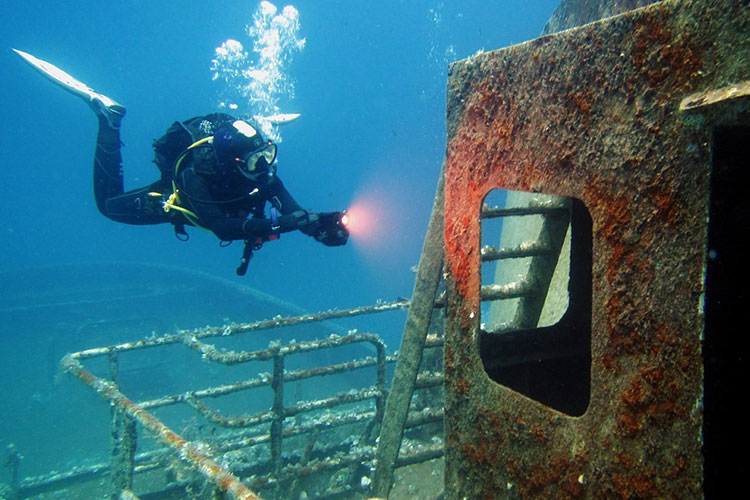 Wreck Dives
Duration: 4/5 days
Wreck Dives: for those who like to go deep, drift and feel the adrenaline running through your vains, our three dive locations has 3 different ship wrecks sinked with the purpose of create a new dive site and a new reef. All of them, are at a depth of 24 to 30mts/78 to 100ft.
"Mama Viña" in Playa del Carmen
"C-53 Felipe Xicotenantl" in Cozumel
"C-56 Cadete Juan Escutia" in Puerto Morelos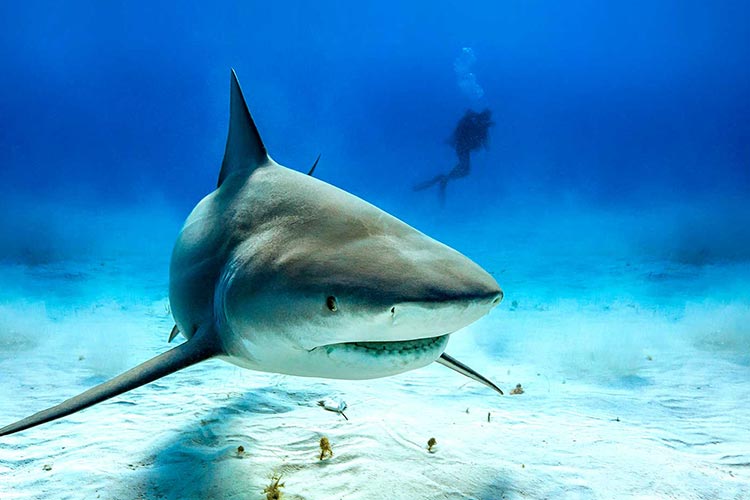 Bull Shark Senses
Duration: 4/5 hours
Talking about adrenaline… here comes the bull sharks! This is an experience for all those who like to faced up their fears.
Just a few minutes away from Playa Downtown, the shark point await us with some wonderful bulls.
Don't be afraid, their are friendly big fishies. Come to join us in this amazing dive!
Frequently asked questions
What's included in a diving course?
Our courses are generally divided into three parts:
» "Knowledge development". We offer study options through both our digital material and face-to-face classes. Providing the necessary theoretical training for your new adventures
» "Diving in confined waters". Training prior to immersion in open water will be done in the facilities of The Fives Hotels.
» "Open water immersions". Here you will put into practice the techniques and skills acquired so far.
Is it difficult to learn to dive?
Not at all! Besides being one of the most fascinating experiences you will discover how easy it will be after learning the techniques provided with each practice.
We recommend that you start our Introduction course to fill you with knowledge guided by our certified instructors with the maximum guarantee of safety and fun.
What are the necessary requirements for a driving course?
In general, there are no requirements. Anyone in good health and over 8 years old can take our courses.
You will have to complete a medical questionnaire with the assistance of our professionals to help you in any doubt.
Is diving safe?
Recreational diving performed under our safety standards is extremely safe. That is why every year our professionals are trained to maintain our teaching and safety standards at the highest level
Is it difficult to breathe with the scuba equipment?
It is quite simple, actually, it is easier than snorkeling. Pinch your nose with your fingers and breath through your nose, you will feel the same sensation as if you were underwater.
How long is an average dive?
It depends on the weather conditions and air consumption, but in general a dive lasts between 30 and 50 minutes.
Can I take a plane after diving?
After diving, you must wait to fly depending on the depth and the number of dives you have done.
» After one dive 12 hours
» After multiple repetitive dives 18 hours
» After one dive that requires a decompression stop 24 hours
At what age can you take a course?
The minimum age to take an "Introduction to Scuba Diving" course is from 8 years old. While the certified diving courses can be taken from 10 years old.
How does the pressure of the water effect me?
Water is a heavy compound, and its weight affects our body in the form of pressure. The pressure increases when the depth increases.
During our course, you will learn to equalize the pressure in your ears, this will allow you to descend at ease.
Can I dive if I am pregnant?
No, if you are pregnant or think you may be pregnant you should avoid diving as the gases and the pressure can negatively affect the pregnancy.